Browse:
Home
/
E-Commerce
With the holiday season quickly approaching, time is running out to put those finishing touches on your Christmas list. Lucky for you, Wanelo has created a solution to help ensure you get exactly what you've been dreaming of this holiday season. Read More
December 10, 2013 | E-Commerce, New Media, Style Notes |

Here's something already to look forward to in 2014: Mass media empire, Condé Nast, will be launching its e-commerce branch. Read More
December 9, 2013 | E-Commerce |

Introducing Mallzee, the new online shopping app that asks your friend's input before you buy! They don't like your favorite items? Mallzee won't let you buy them.
Seriously. Read More
December 6, 2013 | E-Commerce, Social Media, Style Notes |

This week Eye on E-Commerce looks at Anthom, a global online boutique featuring independent labels, emerging designers and exclusive capsule collections. Read More
December 5, 2013 | E-Commerce |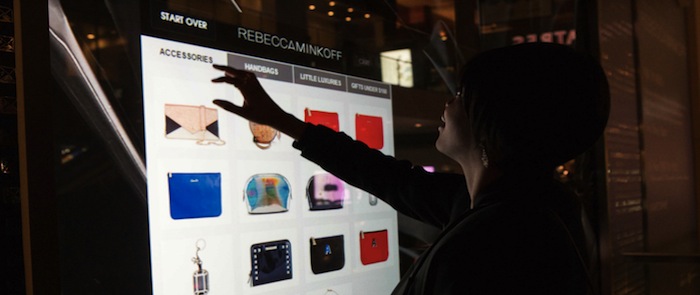 Earlier this year, Kate Spade and eBay joined forces to launch one of the first ever shoppable storefronts. Who do you ask is next in line to launch their own digital storefront? Read More
November 26, 2013 | E-Commerce, Social Media |

This week Eye on E-Commerce looks at website and mobile app Tradesy, a peer-to-peer marketplace where women buy and sell new and gently used clothing and accessories. Read More
November 21, 2013 | E-Commerce |