Luxury couture label, Vionnet creates a fashion forward  sustainable collection with Selfridges inspired by artist, Marc Quinn.
We saw this year's Fashion Revolution create more awareness than ever as a voice for responsible fashion. More and more brands are realizing just how important it is to be socially responsible.
Following suit to top brands and design houses going sustainable, Vionnet recently collaborated with British contemporary visual artist, Marc Quinn on a sustainable collection inspired by surf culture. Goga Ashkenazi, Creative Director at Vionnet described this collab as a true coming together of the minds to raise awareness and take steps towards sustainability.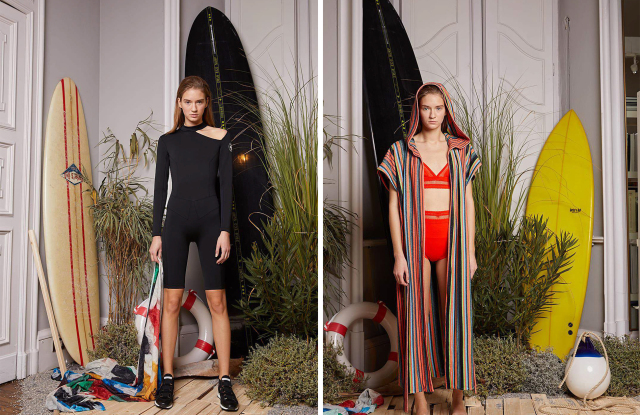 Marc Quinn's "Raft Paintings" series featuring plastic bags inspired the aesthetic of the collection. A beautiful, colorful, forward and modern 340 piece sustainable surf capsule was made up of jumpsuits, trousers, and cardigans, along with accessories made from recycled plastic. The color palette ranged from neutrals to neons and a grown up rainbow motif. Cool co-ordinates and feminine dresses were standouts.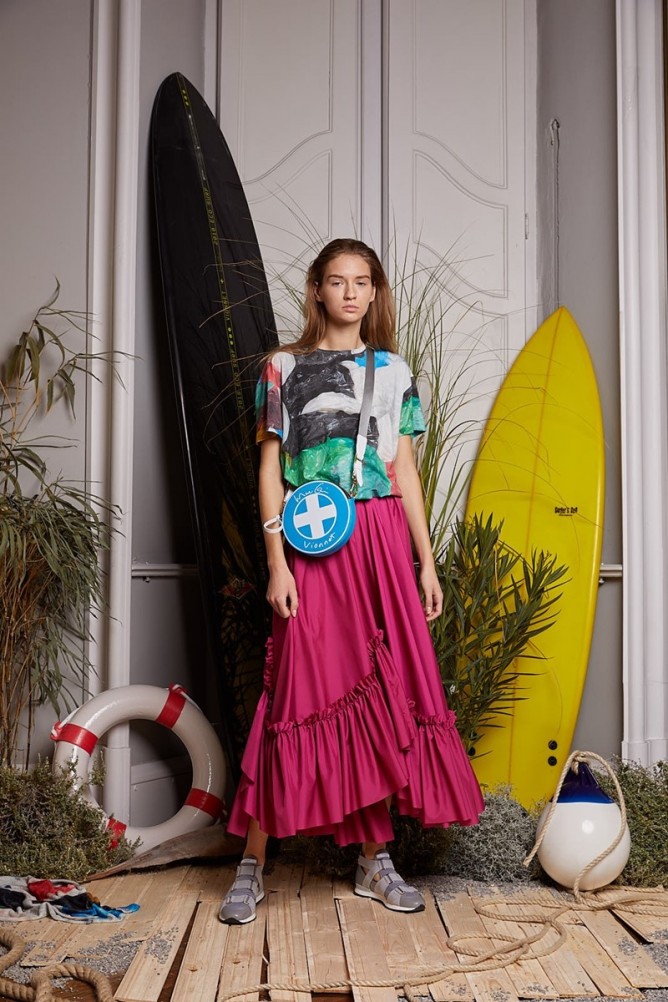 Materials like eco-leather, recycled plastic and poplin were the textiles used to create these on trend RTW pieces. Housed at Selfridges since it's recent launch , the 1,076 square foot pop up built from recycled materials and surf boards creates a full-lifestyle and memorable experience.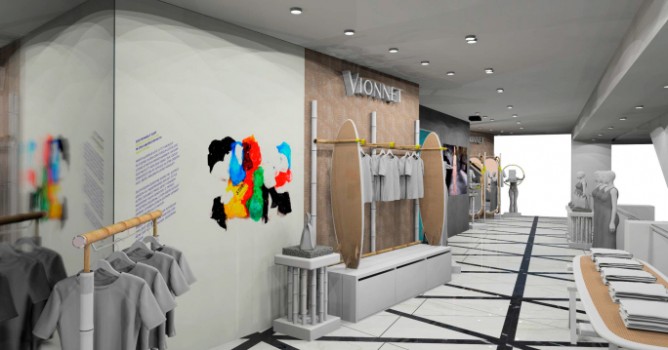 Each piece is unique and ethically produced, ranging from 50 - 1,842 pounds; fifty percent of sales are donated to Parley for the Oceans, an organization which helps to fight pollution and threats to our waters.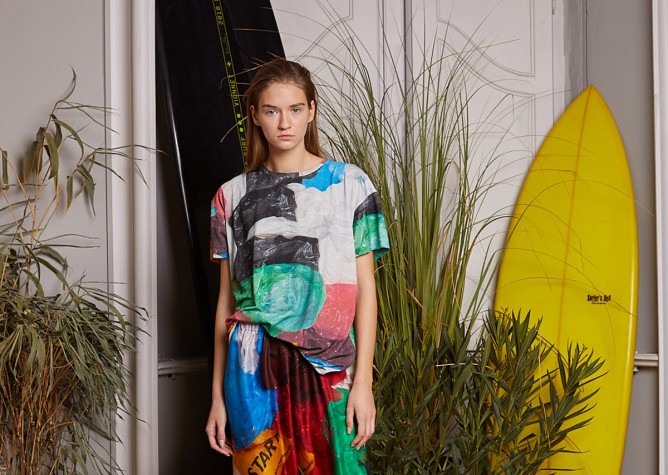 Explore Vionnet's eco-conscious capsule inspired by surf and the art aesthetic of Marc Quinn. Be on the lookout as the haute couture design house regularly incorporates sustainable textiles in their collections. Let us know your thoughts on the collection and use tag #fashionotes