Launched by Safia Minney, long-time advocate of fair trade fashion and founder of People Tree, 'Slave to Fashion' aims to raise awareness of modern slavery  in the fashion industry showing how it can be eradicated by business and with the support of consumers.
We had the opportunity to sit down with Safia this week to chat fair fashion, fast fashion, sustainability, what we can do as consumers, and her new project, 'Slave To Fashion'.
FN: You've been an advocate of fair trade fashion for many years - a pioneer in the space. What inspired you to become a leader in this movement so early on and what has it been like to observe the recent changes in the space?
SM: I wasn't inspired to become a leader but I continue to be inspired by farmers, the artisans, working with high profile designers, traditional and sustainable farming and textiles, cultures, amazing people and was desperate to find a way of doing fashion differently. I wanted clothes that looked great, that I could wear to work, out and to Davos that were totally made with respect to the people and planet.
Also, It's intellectually stimulating as a social entrepreneur and creative to create a new fashion model - and exciting when you realize that you have created a new way of doing things that makes sense.
I suppose I've been described as the Anita Roddick of the fashion industry. I worked at The Body Shop and met her there and on demonstrations, it's a big compliment as she was a very warm and real person.
The ethical fashion industry is coming of age with thousands of ethical brands and a huge consumer movement demanding transparency, beautiful new eco concept stores that make ethical fashion and ethical living accessible to people in their 20's too - I captured this in my new book 'Slow Fashion - Aesthetics meets Ethics'. However, it is not moving fast enough and without a grassroots movement I fear that real change in the fashion industry will not come about at the speed we need it to.
After all this isn't only about fashion, this is about the future of the planet. The True Cost Movie made it clear just how flawed and unsustainable our economic system is, that's why I became a campaigner and social entrepreneur 25 years ago too. And throw away consumption is messing with our minds too!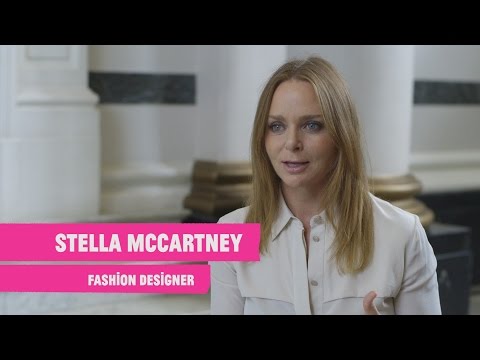 FN: Tell us about your Kickstarter campaign, Slave to Fashion. What made you decide to kickstart this book?
SM: We need to focus on modern day slavery. It's not a thing of the past. It props up everything we do and consume. I've seen children when mine were 8 years old working, sick and neglected. I've heard stories of women and men brutalised and unable to escape from their employer for fear of their life or their families lives back in the village. I have encountered bullying that shackles the mind and keeps people working as slaves. Our educational campaign and book aims to raise awareness, inspire and tell people what they can do to change the industry. And we will be working with the industry, organizations and policy makers too.
Please take a look at our film and back it with a pledge and share it with your friends. We need to tell the story of slavery and make it clear that as consumers we have a choice and we must not let companies get away with blaming subcontractors.
FN: What are your thoughts around fast fashion brands, specifically H&M and their recent efforts/campaigning for sustainability? Is it possible for fast fashion and sustainability to really co-exist? 
SM: I'm not impressed at all. They haven't kept their promises and have tried to green-wash in my opinion. Their ethical collections are tokenistic - they could easily start a fair trade crafted collection to bring social impact and offer customers something new. Many companies are now beginning to get to grips with their supply chains. 71% can't be sure that they do not have slavery in the manufacture of their products. That will change as they are obliged to report from this year. There is a lot that they can learn from the fair trade movement but fashion needs to slow down and become more conscious and reflective.
FN: What are some things we can do as consumers to help solve this problem of unethical manufacturing and slavery in fashion? 
SM: Ask your favorite brands what they are doing to be sure slavery doesn't exist in their supply chains. Buy more second hand and vintage and when you buy new try to look out for the WFTO (World Fair Trade Organization) mark, Fair Trade mark, and Soil Association mark. Support ethical brands and tell your friends about why it's cool to care. Organize a screening of the True Cost film - it's very, very thought provoking and some say, life changing. And we need to change the way we live, NOW.
FN: Who are some of the fashion designers and brands you believe are really getting it right when it comes to ethical fashion and sustainability? 
Lots of ethical and fair trade brands get it right. A quick Google and they are easy to find. Eco and ethical fashion stores curate some of the best. There's a long way to go for the mainstream brands, but I like Patagonia's approach and Lee Japan.
FN: Anything else you'd like to share?
SM: There are two days left to make Slave to Fashion project happen… Please help us to do this! Many, many thanks.
Check out Slave To Fashion's Kickstarter Campaign here.