With the end of Paris Fashion Week yesterday, Fashion Month is officially over. While this may mean more free time, as I won't be glued to Vogue Runway and my insta-feed for live updates, I'm still sad to see it end. So here are my five fav fashion + technology moments from the past 4 weeks. 
Burberry Prorsum
While the runway selfie is nothing new (see: Dolce & Gabbana), Burberry's partnership with Snapchat welcomed a new marriage of fashion and technology. The fashion house debuted a preview of their SS16 collection on Snapchat the night before their #LFW show. Viewers got a behind-the-scenes look at all of the amazing sheer black dresses that I wish would appear in my closet.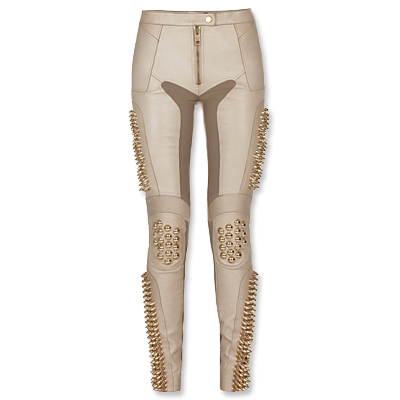 Philipp Plein
When you think about wearable technology, you probably imagine something similar to Philipp Plein's runway show. Models took to the runway (fine, conveyor belt) as giant robots equipped them with their rock-n-roll-esque sunglasses and purses as they slide by. As Vogue says, "It was a show to chill the hearts of stylists everywhere."
Chalayan
Talk about transitional dressing. Designer Hussein Chalayan had two of his models take an impromptu shower mid-show as their paper dresses washed away to reveal stunning evening dresses.
Iris van Herpen
Otherwise known as the queen of wearable tech, van Herpen proved why she holds this title. The show was a mezmirizing display of laser-cut designs and expert manipulation of fabric technologies. Some of the pieces looked as though they were floating around the models' bodies and that is forward thinking.
Anrealage
At Anrealage's show, flash photography was not only encouraged, it was the rule. The clothes were constructed with photosensitive fabric that revealed their true colours (no, seriously) when exposed to a camera's flash. Talk about insta-worthy.
Via Vogue Runway