Browse:
Home
/
Vogue Italia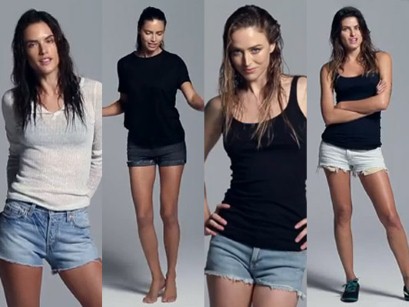 The FIFA World Cup is not all about soccer, this year in Brazil it's also a celebration of music and fashion tips from super models Adriana Lima and Alessandra Ambrosio! Read More
June 19, 2014 | Uncategorized | 1

May 2, 2013 | Uncategorized |

It's Wednesday again and FASHIONOTES is rounding up the must-read stories this week. Get everything you need to know about fashion and technology at the click of your mouse. 
Read More
February 6, 2013 | Uncategorized |

February 5, 2013 | Uncategorized |

Take a look into the editorial accompanying Italian Vogue's buzzed-about January cover, inspired by (and poking fun at) home shopping networks. Read More
January 6, 2012 | Uncategorized |

The newest Victoria's Secret Angel posed for Steven Meisel in a body-baring cover story for Vogue Italia's December issue. Read More
December 1, 2011 | Uncategorized | 1