Browse:
Home
/
Men's wear
Discover the latest trends from Pitti Immagine 84 and the e-Pitti online fair. B2b connections, street fashion and style tips, with a Turkey flavor, will all be featured this year!   Read More
June 3, 2013 | Uncategorized |

Rejoice ladies, Justin Timberlake is finally back on the music scene. With the release of his first single in over six years, becoming a major hit worldwide, Timberlake has now released a video for Suit and Tie.  Read More
January 26, 2013 | Uncategorized |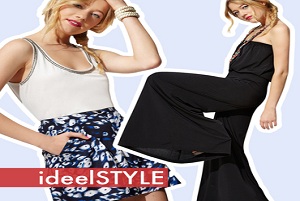 With IDEELI.com, we now have even more reason to look forward to lunch time.
August 30, 2012 | Uncategorized |

In fashion, it's usually men who get the short end of the stick – limited styles, stores, and innovations, and especially online. The website featured this week has found its niche market in supplying men a basic clothing necessity: pants. Read More
August 1, 2012 | Uncategorized |

Sartorial Bad Ass and Men's Fashion Director of Neiman Marcus Group Nick Wooster, teams up with Project Las Vegas for their second season together. Read More
February 4, 2012 | Uncategorized | 1