Browse:
Home
/
Maison Martin Margiela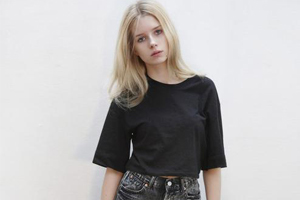 Watch out fashion world, there's a new model in town and her name is Lottie Moss! This 16-year-old blonde stunner is actually the little (half) sister of supermodel Kate Moss (see any resemblance?) Read More
January 17, 2014 | Uncategorized |

June 11, 2013 | Uncategorized |

It's Wednesday again and FASHIONOTES is rounding up the must-read stories this week.
Read More
October 31, 2012 | Uncategorized |

In June this year, H&M announced its exclusive collaboration with renowned designer Maison Martin Margiela for Autumn/Winter 2012. After months of anticipation, here is the sneak peek at the collection set to release on November 15, 2012. Read More
October 30, 2012 | Uncategorized |

H&M has just recently announced its latest designer collaboration with French fashion house Maison Martin Margiela for their Autumn/Winter 2012 capsule collection. Read More
June 12, 2012 | Uncategorized | 1

LVMH, Moet Hennessy Louis Vuitton, which includes the fashion houses Céline, Givenchy, Marc Jacobs, Loewe and Emilio Pucci, as well as Kenzo Read More
July 12, 2011 | Uncategorized | 2