Browse:
Home
/
Louis Vuitton
Only mid-week and the world of fashion and technology has already announced a ton of impressive new designs and innovations. Here are the top 5 stories you need to know today.  Read More
February 26, 2014 | Uncategorized |

Especially with recent frigid-weather temperatures that we are experiencing, the idea of summer and sunshine is something we can only reminisce in our imaginations. Although summer is a million miles away, it's never too soon to think about how we can minimize the sun's effect on our skin. Read More
January 7, 2014 | Uncategorized |

The spring/summer'14 collection will be Marc Jacob's last Louis Vuitton campaign. To depict his last collection he brings in an all-star cast, which includes Catherine Deneuve, Sofia Coppola and Gisele Bündchen. Read More
December 19, 2013 | Uncategorized | 1

The holidays are a time for family, friends, celebration and… shopping! Here are the top five fashion and technology stories to glam up your winter festivities. Read More
December 19, 2013 | Uncategorized |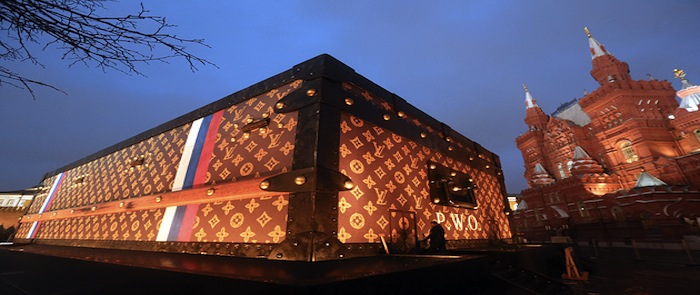 If you thought Louis Vuitton couldn't get any bigger you were wrong. The French fashion house has become larger than life in Moscow.
November 28, 2013 | Uncategorized |

There is always more to come from the inspiring world of fashion and technology. Take a look at some of the creative works and industry transformations happening today. Read More
November 19, 2013 | Uncategorized |