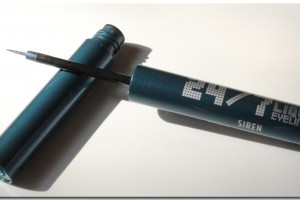 October is full of rich colour palettes, and with Halloween approaching, it's no wonder the colour themes of the month include the vibrant, sometimes shocking, shades that bring out the ghouls, witches and goblins on Halloween night.
October 11, 2013 | Beauty |

Transmit your inner Twiggy and give a little attention to your lower lash line. We're all batting our lashes over this swingin' sixties-inspired trend.
August 3, 2011 | Uncategorized | 6

Three of the coolest and easiest new summer eyeshadow looks rely on the basics… but this season, the basics are getting some unique twists that are easy to pull off yourself.  Read More
May 19, 2011 | Uncategorized |

The best products for lashes just in time for the summer. Read More
May 16, 2011 | Beauty | 1

Our top 4 supermodels share some of their best beauty tips!  Read More
May 3, 2011 | Beauty |

You've read every story there is about which mascara will make those baby blues, pretty greens and dashing browns POP! Are false eyelash mishaps now a thing of the past? Read More
September 4, 2010 | Beauty |