Browse:
Home
/
Isabel Marant
Parisian designer Isabel Marant has teamed up with the Gap to design a limited-edition t-shirt for the brand's (PRODUCT) RED efforts. Read More
November 28, 2011 | Uncategorized |

This Spring 2012, J Brand, my personal favorite denim brand, moves into a place of the more unfamiliar. Looking to sportswear, the brand will created a 140 piece collection that will complement the current denim line. Read More
August 31, 2011 | Uncategorized |

Speckled throughout Spring's runways was the iconic Yves Klein's cobalt blue. Take note, because this blue hue will sticking around for fall. Read More
July 16, 2011 | Uncategorized | 2

Let's be honest, we can't be wearing gauzy floral every day. Sub out the bohemian attire for sporty chic with a dressed-up sweatshirt.
July 5, 2011 | Uncategorized |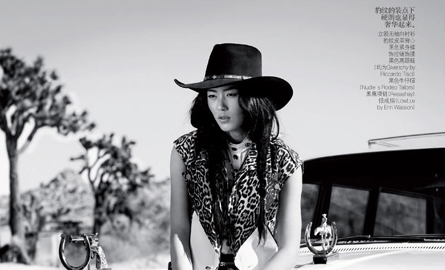 The great wide open and style with true grit. Read More
May 17, 2011 | Uncategorized |

We covered our top picks of short shorts for the upcoming seasons and amongst or faves were the Isabel Marant pink lace-up shorts Read More
April 27, 2011 | Uncategorized | 2