Browse:
Home
/
Grace Coddington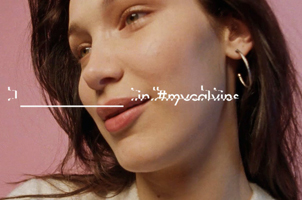 Get ready to experience a montage of beautiful faces all wearing Calvin Klein for a digital campaign that is all about expression through individuality. Read More
July 11, 2016 | Latest News |

The Insta-sphere lost Rihanna, we witnessed a family feud between Beyonce and her sister Solange, Grace Coddington joined the Insta-fam and Cara Delevingne got a new pet.  Read More
May 28, 2014 | Uncategorized |

It's Wednesday again and FASHIONOTES is rounding up the must-read stories this week. Get everything you need to know about fashion and technology at the click of your mouse. Tips? Stories? Email us or tweet us @FASHIONOTES. Read More
August 21, 2013 | Beauty |

Vogue's September cover featuring Lady Gaga has been making headlines all week, and now we have behind the scenes video of the shoot. Read More
August 10, 2012 | Uncategorized |

Looking for a new fashion Tumblr to follow? Try out Fashanimals!
September 30, 2011 | Uncategorized |

1. Annie Leibovitz, notorious for her trademark provocative celebrity portraits has been instrumental in the development of the woman in the world of fashion since the 70s. Read More
February 24, 2011 | Uncategorized | 2