Browse:
Home
/
Coco Rocha
It's Wednesday again and FASHIONOTES is rounding up the must-read stories this week. Get everything you need to know about fashion and technology at the click of your mouse.  Read More
January 30, 2013 | Uncategorized |

Aussie brand Sass & Bide has recently launched its revamped e-commerce boutique. To mark the occasion it has partnered with one of fashion's most familiar faces Coco Rocha. Read More
January 26, 2013 | Uncategorized | 1

We all know that models live lavish lifestyles, the runways shows, photo shoots and having close personal relationships with the top names in fashion. However, did you ever wonder how they spend their downtime? Read More
September 3, 2012 | Uncategorized | 1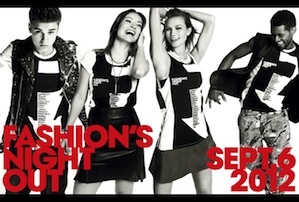 Fashion's Night Out is going all out to promote this year's event and they've tapped some of our favorite stylish celebs to get the job done. Read More
August 22, 2012 | Uncategorized |

Conde Nast has launched a modeling game for iPhone and iPad where users can virtually strut their stuff down the runway. Read More
August 19, 2012 | Uncategorized |

We've rounded up some of the best tweets from celebrities this week. Whether they're feisty, inspirational, or just too cute, we have to share!
August 3, 2012 | Uncategorized |