Seeing the perfect thing and not being able to find it online is torture. This app is coming to the rescue.
March 2, 2014 | Uncategorized |

Who knew that Victoria's Secret model, Lyndsey Scott, is also a creative computer wiz! Her latest tech development is sparked by her experiences in the fashion industry.  Read More
January 19, 2014 | Uncategorized |

TGIF fashion tech friends! Here are the top five stories you need to know moving confidently and quickly into 2014.  Read More
January 10, 2014 | Uncategorized |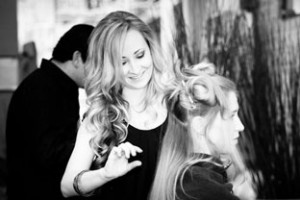 Ever been out running errands and got the overwhelming need to pop in for a mani-pedi? Well, the new StyleSeat app lets you be spontaneous and gorgeous … all on the go!  Read More
December 13, 2013 | Uncategorized |

Introducing Mallzee, the new online shopping app that asks your friend's input before you buy! They don't like your favorite items? Mallzee won't let you buy them.
Seriously. Read More
December 6, 2013 | Uncategorized |

Alexandre Roche captured our attention for the format of the pictures he shares.  He may not be a huge IG phenomenon but here are the reasons why we think you should follow him before he becomes a celebrity. Read More
November 7, 2013 | Uncategorized |