Valentino takes us on a beautiful African journey in its new spring/summer 2016 fashion film, full of exquisite frocks and breathtaking Saharan views. From the #PFW runway to the motherland, Valentino truly captured the beauty and diversity that is Africa in this campaign for the new  collection. Filled with the African Maasai tribal inspiration, the brand travels to Kenya.
The collection embodies the rich textiles of this colorful tribe. For this season, Valentino teamed up with award-winning photo reporter Steve McCurry – no stranger to exotic locations, the National Geographic photographer captured the beauty of the land.
In this campaign it's all about the travel and having new experiences. Featured in the campaign are fresh faced models, Greta Varlese, Alice Metza, Cameron Traiber, Kirin Dejonckheere and Tami Williams.
Styled to perfection in traditional corn rows and in empire line tunic dresses in somber and bold colors, to feather and beaded gowns and beautifully studded leather and lace garments – the wonderful story of culture and tribe is told through the lens of high fashion. Explore the plains of the Maasai in this new Valentino fashion campaign!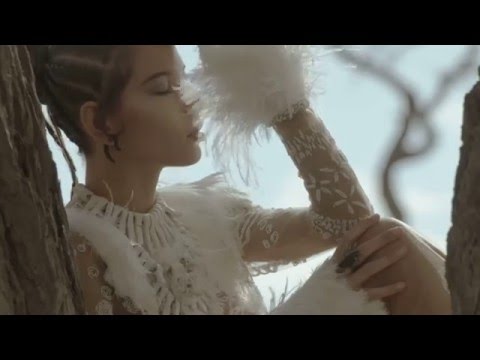 Valentino spring/ summer 2016 #PFW runway