When it comes to clothes, the words bold and prints can seem a little daunting to the average fashionista. So, to ease your mind, I'm going to show you some amazing ways you can incorporate these prints into your everyday wardrobe this season.

Snakeskin
The snake print trend has slithered its way back into our closets this season, and it's thanks to its edgy pattern that takes any outfit to the next level. For those of you who are a little less daring, try black snakeskin or a snakeskin pump, it's not as intense but it still makes a statement.
Photo by Shot By Gio
Pinstripe
Stripes have been flipped and all the street style stars are wearing it. From chunky stripes to an ultra skinny railroad version, we're seeing this style all over the place — probably because it's basic enough to pair with other prints or bold colors, yet feels more unique than the standard stripe we're used to seeing.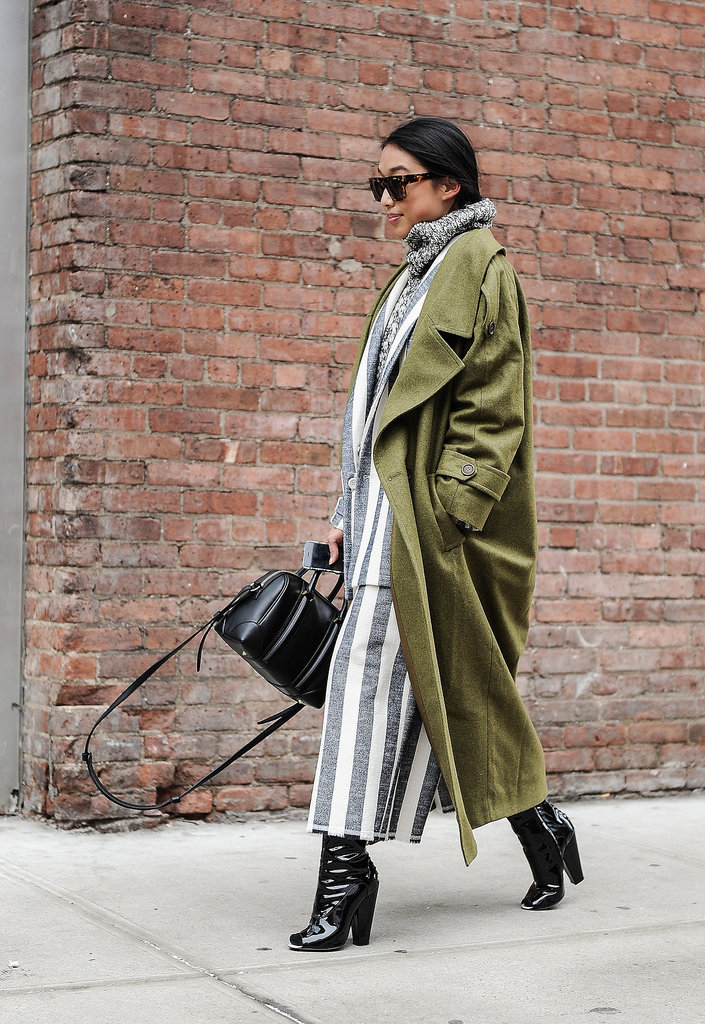 Polka Dots
Join the dots to discover the print trend that just won't quit – the polka dot. It's a chic and timeless style I just can't get enough of. There are tons of ways you can incorporate this print into your fall/winter wardrobe. Less is definitely more with this print, that's why I suggest pairing it with some basic pieces.
Photo by Viva Luxury
Houndstooth 
The houndstooth look is an interesting one that was a major part of the Miu Miu collection. It originated in the Scottish lowlands as woven wool cloth, using a twill patterning. I've been seeing this pattern incorporated into dresses, trenches, skirts and more. The possibilities are endless.
Photo by From Love with Kat
Plaid
This is the most classic of fall prints. The crisp autumnal pattern is spotted on just about everyone this time of year. You can wear plaid just about anytime of the day and you're going to look put together and trendy.
Photography by Brooklyn Blonde