If you've been scrolling through your Instagram, or Twitter lately, I'm sure you've seen what I'm about to tell you about. I'm talking opal hair, My Calvins, and the Apple Pencil. Keep reading to find out more.
Apple Pencil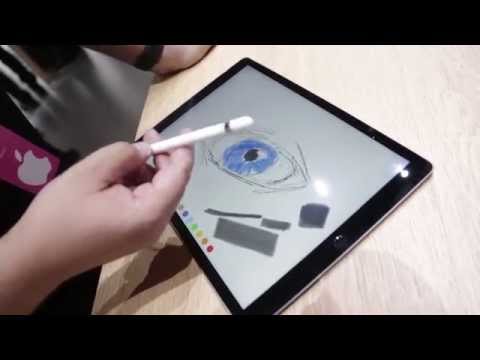 The days of drawing your snapchat masterpiece with only the tip of your finger have come to an end.(#thestruggleisreal) The apple event on September 9 introduced the apple pencil. Check out the details in the video above.
Opal hair
Say goodbye to grey hair glam and full on rainbow locks. Say hello to Opal hair, the newest hair trend. This trend combines lighter shades of pinks, blue, greens to form a lush opal pearl hue. What do you think? Would you rock this hair colour?
My Calvins
How could a single white strip of elastic rekindle so many memories? Marky Mark, rippling lower abdomens, Kate Moss and the Biebs. This campaign has celebrities and super-bloggers are pulling down their baggy jeans and flashing their underpants. All the girls are wearing them and TBH, I have the white pair and the black pair. *guilty*
What do you think? Would you buy the apple pencil? Try the opal hair trend? Wear mycalvins? Let us know in the comments below or tweet us @FASHIONOTES.