When seasons change, we sometimes feel compelled to give our bedrooms a little makeover. So, I'm going to give you some great options to splurge on or save on for a bedroom makeover!
Duvet Cover
New sheets and a duvet cover can magically transform your bedroom.
Splurge Option: Urban Outfitters, $169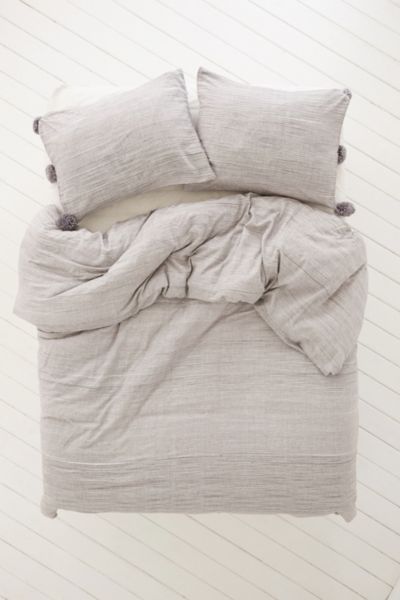 Save Option: Zara Home, $89.90
Throw Pillows
Throw pillows are a great accent and they add detail to the room. Throw pillows make your room feel comfy and put together.
Splurge Option: Pier 1, $55.96
Save Option: Target, $18
Candles 
Candles are a great addition to any bedroom. They make your room smell delicious and there's always scents for each season.
Splurge Option: Yankee Candle, $27.99
Save Option: Bath and Body Works, $22.50
Area Rug
An area rug is great for treating your feet to something soft and cozy.
Splurge Option: Home Decorators Collection, $487
Save Option: Plush Rugs, $125
What's your fave way to give your bedroom a makeover? Let us know in the comments or tweet us @FASHIONOTES.