Mona, a Seattle-based startup from former Amazon.com employees, is on a mission to filter out shopping noise and provide a more personal experience. The mobile shopping app aggregates products from online stores and tracks down merchandise meeting specific search criteria input by users.
Shoppers select preferred styles, sizes, price ranges and brands to start a 'Mission'. Users can browse suggested or customized 'Missions' aligned with their shopping goals. Mona's personalized recommendations become more fine-tuned with every interaction the user has with the app.
In addition to the latest deals and trends, Mona's 'Top 20' feature offers shoppers curated picks to discover new items daily. Learn more about the personal shopper for your phone in following video.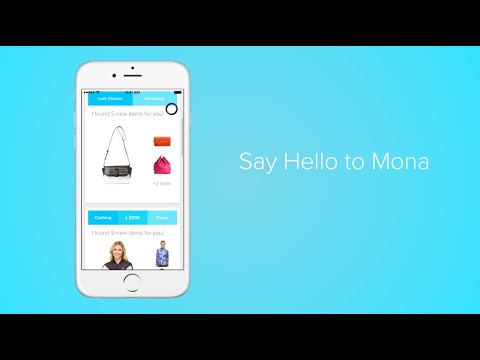 Images and Video Courtesy of Mona