The LUMATIV E5 snapback is a LED-based system that includes a choice of 19 colours, five different motion effects and a battery you can recharge via microUSB cable. It's honestly the ONLY accessory you need this summer to accompany you to all those music festivals and rowdy sports games. 
"The technology is so light weight and flexible we look at this as a new element of design that we can implement into almost any kind of apparel or accessory," Campbell owner of Lumativ said. "I don't view us as just a technology company. We have the opportunity to shift how illuminated systems have been integrated into wearables, and we believe this will have a large impact in the fashion sector across many verticals."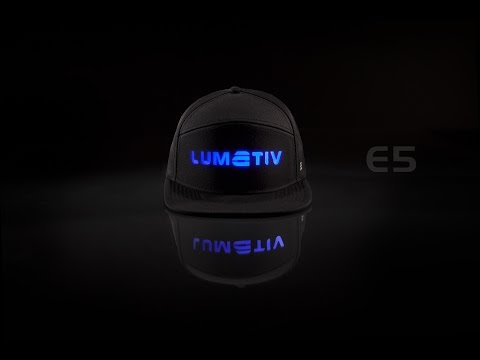 The brand has partnered with Redbull,  the NBA's Brooklyn Nets and Live Nation just to name a few. As the sports season draws closer, the brand plans to work with the NBA and NHL. Right now, Lumativ is working on a children's collection and this could debut as early as 2016.
Pre-order the E5 snapback here!
Via Forbes