Here's what you get when you take five best friends from high school, bring them to college, let them take videos of themselves doing trick shots and post it to YouTube.
Dude Perfect is a sports and comedy entertainment group that began their career on YouTube, which quickly grew into a brand and business with over 5M subscribers to date.
Group members Coby and Cory Cotton, Jay Higgins, Garrett Hilbert, Cody Jones, and Tyler Toney founded Dude Perfect six short years ago when they were betting on sandwiches via basketball shots. It was recorded, released on YouTube and in a week had 100,000 views.
The group's popularity led to professional endorsements and requests from huge names such as Tim McGraw, Seattle Seahawks, ESPN, Hyundai, Kraft and the list goes on. This is where they brought their panda mascot into the mix.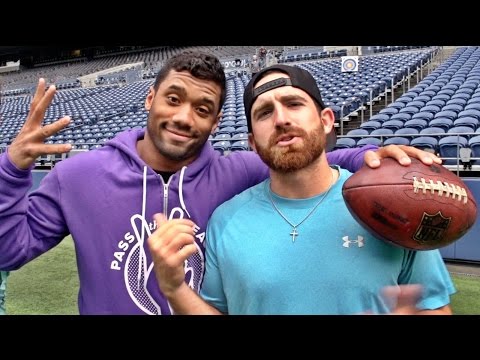 In 2011, the group launched a self-entitled mobile game for iOS and Android, which has made it as the best-selling mobile sports game. Also, one group member, Cory Cotton, authored and published a book titled Go Big, which talks about building a business in a world influenced by social media.
These five best friends and a panda have over 700M views, 12M Facebook Likes and 157K Twitter followers.
You're probably wondering, what more could they ask for? Well, these humble and generous guys want to use their videos to make an impact in lives across the globe. With no plans to slow down, Dude Perfect is bringing new and exciting things to 2015. And this is why Dude Perfect is this week's social media star.
"Go Big with what you love, and use that platform for a cause greater than yourself."