For this week's Eye on E-Commerce, we take a peek at Clique Chic, a members-only luxury fashion site offering a personalized online shopping experience. Founder and CEO Jessica Martino, formerly of e-commerce giant eBay and luxury fashion powerhouses LVMH and Vogue, launched the site in beta in September 2014. Potential members are subject to a vetting process and, if accepted, receive styling services in real-time via online chat or by phone and free next-day shipping.
The user is prompted upon signup to answer a series of questions about brands they already own, style preferences, body type and sizing. A personal stylist makes customized suggestions and creates designer looks based on the information provided. Members invite their own social clique to send and receive recommendations with one another.
Membership is free and has its perks including a 24-hour concierge service, as well as free shipping and returns. Learn more about Clique Chic's exclusive fashion community in the following video.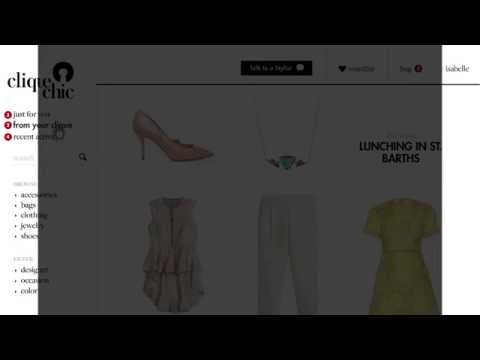 Images and Video Courtesy of Clique Chic