While you may already have a set of headphones or earbuds you swear by, Glow Headphones may change the game for you – and be the headphones you've been longing for all along.
These headphones do more than let you listen to your music. For starters, they light up based on your music or heartbeat so you can jam to your music glowing in red, blue or green! These wearables are equipped with a 5-way remote controller, and the amount you can do with this little controller is incredible – you can answer texts, take phone calls, use apps, snap pictures and choose a song and volume level – without having to take your phone out of your pocket or bag.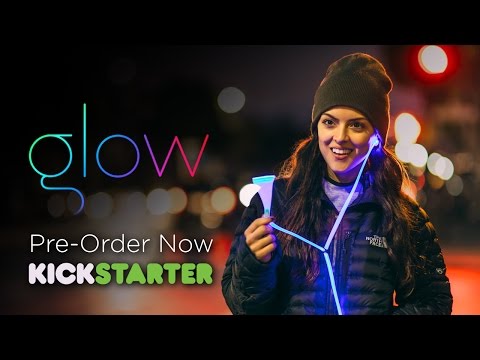 Further, for the fitness gurus and health aficionados, Glow is synced with Google Fit. Wear your Glow Headphones at the gym or when you're out for a run and you'll be able to monitor your heart rate and see your fitness goals and accomplishments. Want to get your ears listening to a pair of these? Check them out on Kickstarter!