Did you know two of the members of Pentatonix have their own YouTube web series called Superfruit?
Pentatonix, the award-winning, chart-topping a cappella group from Texas have some comedy chops in the form of two group members: Mitch Grassi and Scott Hoying.
The two have their own web series called Superfruit, sometimes stylized as SUP3RFRUIT. The YouTube Channel has over 1 million subscribers and over 81 million views. The videos are mostly comedic, but sometimes the duo show off their vocal talents with a cappella versions of their favourite songs and artists. Check out the amazing rendition of Beyonce's whole BEYONCE album by the two!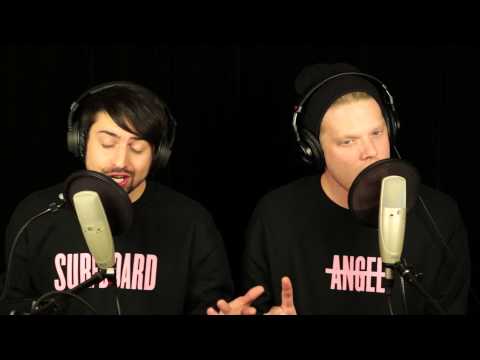 Of course Superfruit's reach doesn't just stop at YouTube. Superfruit has 197K followers on Twitter, 180K followers on Instagram and over 89,000 likes on Facebook. Also, being a part of the massively successful, Pentatonix doesn't hurt – with the group's YouTube account having over 7.4 million subscribers.
Whether you want a good laugh or listen to their beautiful voices, Mitch and Scott will keep you entertained for hours!