While many aspiring singers post videos on YouTube to get noticed, Shawn Mendes took a different approach – he started recording six second videos of himself singing his favourite pop songs and posted them on Vine. Although the videos were only six seconds, people loved his voice and he now has 3.2 million followers and 211,554,841 loops on the social platform.
Born in Toronto, Ontario and raised in Pickering, Ontario, Shawn is a talented Canadian performer breaking into the music scene, and his career is off to an impressive start. From Vine videos to the Billboard Charts, it's safe to say Shawn is the "Life of the Party".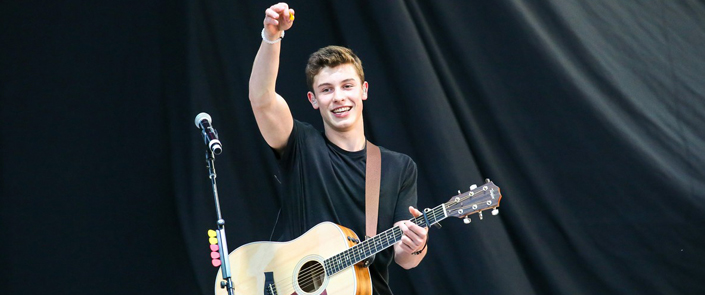 By getting his start on Vine, the talented singer proves that social media plays a huge role in people's lives, especially teenagers. The Teen Choice Awards have picked up on this trend too and this year added 'web awards' which Shawn won "Choice Web Star: Music."
Social media (and of course an amazing voice) has changed Shawn's life and his career continues to soar. Just this year, right before he turned 15 years old, his single Life of the Party was number 24 on the Billboard Charts.