Vera Wang is the celebrity go-to designer for beautifully crafted, elegant and luxurious wedding gowns. The kind every girl dreams of wearing when walking down the isle. So for Vera Wang's Spring 2015 Bridal Collection, it's no different. Except, this time Wang took a risk in channeling an edgier, yet girlish vibe. The collection was showcased this year at bridal market in the form of a video, instead of her usual live runway show. The fashion film launched digitally on her website Sunday, April 13th.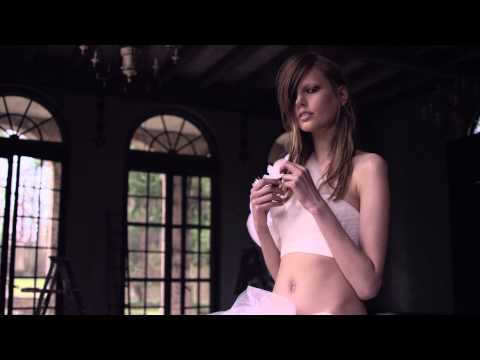 Vera Wang's digital fashion video showed off a boldness in silhouettes; but still kept true to her delicate and romantic aesthetic. It captured an edginess, combined with a soft sensibility, in an earthy, unconventional kind of way. You have to watch the video to understand. So why the change in how the collection was debuted? Wang stated in a press release that her goal for the video was to reach a wider audience.
"The opportunity to create a visual and expressive experience of the clothes, as interpreted by my fashion vision, is a whole new way for me to communicate with not only brides, but women everywhere," she said. "In this instance, bridal becomes the artistic vehicle to advance my love of fashion in general. I hope you will enjoy this new experience."
Generally, Vera Wang's live runway shows are as magnificent and extravagant as her gowns. Alas, in order to reach a global audience, digital platform is the best bet. And anything digital, is made to appeal to the younger generation; and that was apparent in Wang's bridal video. Nevertheless, here @FASHIONOTES, we love how Vera Wang's decision to opt for a fresh new way to launch her Spring 2015 Bridal Collection that's mesmerizing and fashion-forward. Check the video out below to see if it appeals to you!
Vera Wang's Spring 2015 Bridal Collection

Photos Courtesy of Vera Wang 2015 Bridal Collection

Via Huffington Post