Some say lucid dreaming is an art form, others claim it's your imagination running wild. The Aurora EEG headband brings about the ability to enhance dreams and lower the chance of lucid dreaming.
Created by a company called iWinks, the Aurora EEG headband is a two-part system that is made up of a headband and an app, connected via Bluetooth. The headband is equipped with electrodes to measure brainwaves, an accelerometer, heart rate monitor, sleep staging software, and LEDs.
The EEG signal software is contained within the headband. With the headband, the user has the option to connect or not connect it via Bluetooth. Once the headband detects you're in REM sleep, it works its magic to induce lucid dreaming. The LEDs come into play here with the ability to provide the wearer with different lights and signals to create different moods.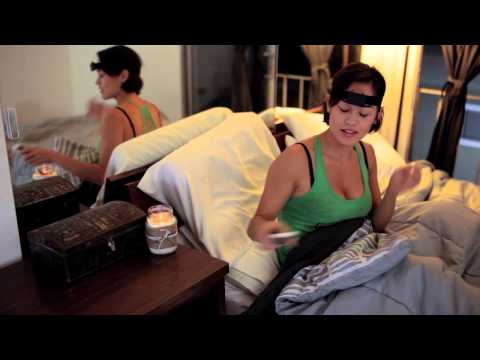 The app is able to store EEG data and eventually act as a platform for future third party apps. The third party apps give the user the chance to be "social dreamers". This means that two users can receive synced signals to dream in sync. With the Aurora EEG headband coming out in June, the only question now is, would you get one to help you control your dreams?
Via: Gizmag