Do you call yourself a Burberry lover? Well what would you say if we told you that you could be the first one to purchase the iconic British fashion brand's new collection, fresh off the runway?
This year at London Fashion Week, Burberry's new collection will not be the only thing that the iconic British fashion brand will debut; Burberry is set to launch "Shop the Runway".
"Shop the Runway" will allow Burberry lovers to shop its fall menswear collection immediately after the Burberry finale at London Fashion Week on January 8th until January 22nd via Burberry's ecommerce site. Giving Burberry lovers the chance to own the new collection before the products even hit the shelves.
Burberry fans will be able to shop the exact looks that they saw the models strut down the runway and since the production of these looks has yet to start, Burberry will make each item on an individual basis. Thus, giving customers the ultimate, personalized shopping experience.
In addition, by visiting "Shop the Runway" customers will be able to see the inspiration behind the collection and backstage images from the show. You will truly get the Burberry experience.
We at FASHIONOTES love how Burberry is personalizing its shopping experience to fit the needs of their following and we fell in love with Burberry all over again at London Fashion Week.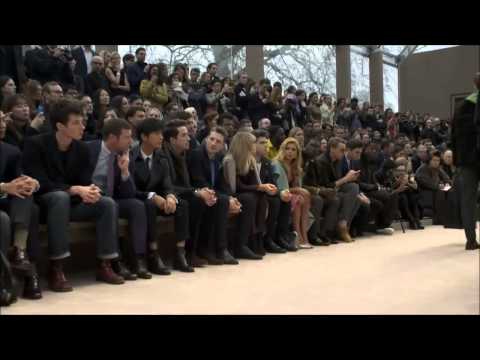 Article via: Luxury Daily