Watch recent Vogue covergirl Lena Dunham cut a rug with editor-at-large Hamish Bowles – are you ready to "Vogue" to the music? 
In the latest original short from Vogue Magazine, an adorable Hamish Bowles and Lena Dunham prep her posing technique for her latest cover shoot. In one word – adorable! A pyjama clad Dunham calls up her friend Bowles after jittery nerves get the best of her – can he teach her how to "Vogue"? Silliness and hilarity ensue!
Watch the video for yourself below!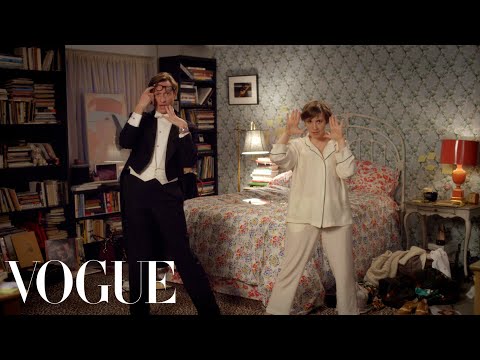 Via Fashionista