Love is in the air this season and with the month of love quickly approaching, Free People invites you to share your untold love story and fall in love with love all over again.
"We were inspired to seek out real couples and ask them to share the unique circumstances that brought them together – no two people have the same story" says Free People Creative Director, Doub Hanshaw
Free People is no stranger to love, from their "Roshambo" love series and Daisy Lowe's flirtatious love story, "Neighbor" to "The Cabin," a couple's heart wrenching breakup. Free People simply loves love and now wants to become a part of and share you're timeless, love story.
"There is nothing more captivating than seeing people who are genuinely in love, and we think the imagery and heartwarming stories will be an incredible addition to the BLDG 25 Blog,"says Free People Creative Director, Doub Hanshaw
Free People has created "Love Stories" a new category on the brands BLDG 25 Blog, that's simply dedicated to the power of love and romance. With "Love Stories" Free People invites the real Noah's and Allie's of our generation to share their love notebooks and celebrate their love. Every other week, Free People's editorial team will hand select a couple to be featured in a beautiful photo and video montage, that tells the tale of their epic love story.
A great way to remind us that fairytales do exist! Here is the Free People's first love story: Omer & Kiki.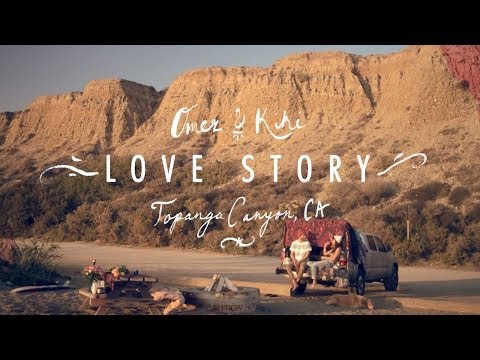 To share your fairytale email blog@freepeople.com