Joining the ranks of other technology enabled jewelry the Smarty Ring brings a little something new to the smart-accessory game.
The Smarty Ring connects to iOS and Android devices through Bluetooth and notifies the wearer for calls, social media alerts, emails, and text messages. The ring itself is waterproof and is constructed from stainless steel. Along the ring, there are buttons which can be used to answer or decline calls, control music selection, and trigger the phone's camera. Powered by a 22 mAh battery, it is suggested that the battery life will last about 24 hours. It recharges through a charging dock, which has space for a smartphone and two rings.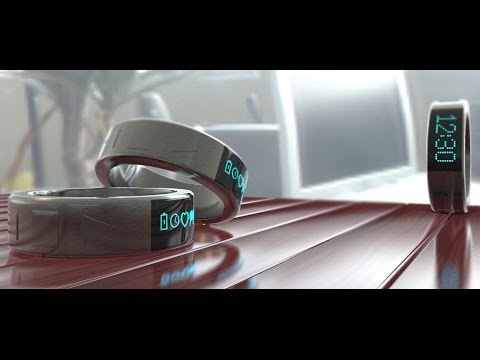 The ring is also great for those who never seem to locate their phone! It alerts the wearer when their device is 30 m (98 feet) away, even if it is on silent mode. Aesthetically the ring has a sleek design with just as many features as a smart watch! This is a small, subtle alternative to the smart watch trend that seems to be expanding further and further into smart accessories.
Via: Gizmag