For this week's Eye on E-Commerce, we look at personalized magazine app Flipboard and its launch into commerce with shoppable content. While known for news and social content, Flipboard now allows users to discover, collect and buy products and create catalogs. The new shopping category consists of shoppable catalogs created by brands and curated by celebrities and the community.
Users can select magazines to follow or create their own tailored to their tastes. By using a bookmarklet, products can be added from retail sites to customized magazines. When readers tap on product with a price displayed, they are redirected to the original website to complete the purchase. Brands including Banana Republic, Levi's, ModCloth and designer Cynthia Rowley have shoppable magazines available on Flipboard.
To streamline shopping multiple brands and retailers within the app, could the future hold a universal cart? Time will tell and we will be watching. Watch the video below to learn more about shopping on Flipboard and making catalogs.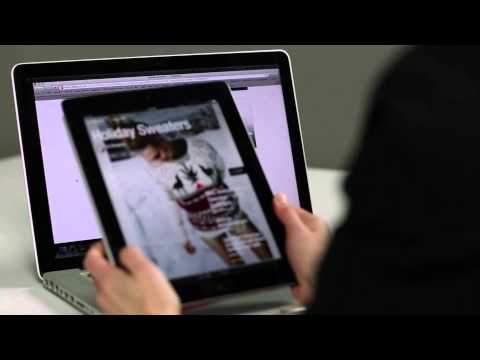 Images and Video Courtesy of Flipboard