Wes Anderson has put his whimsical and quirky touches on the latest short film to be released by Prada. 
His second directorial piece for Prada, Anderson has created a new eight-minute short film entitled 'Castello Cavalcanti'. Starring Jason Schwartzman as a 50's race car driver, the piece depicts the driver crashing his car in a small Italian town. While initially frustrated at being stranded in a small town, the race car driver than basks in the accpetance of the city residents.
Interesting side note – absolutely zero Prada merchandise is featured during the short film. Bold move, Prada.
The film debuted on Wednesday at the Rome Film Festival. This is just the latest chapter in the Prada film series! We here at FASHIONOTES can't wait to see what they come up with next! Check the short film out for yourself below.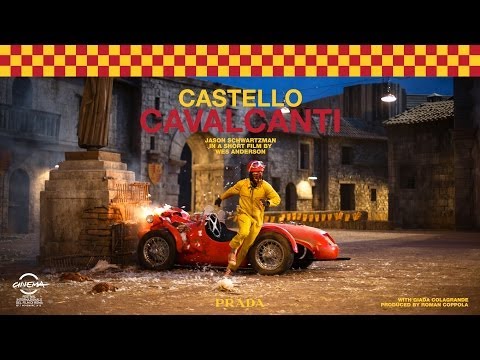 Via The Star and Fashionista