What, you ask is the hottest trend for Spring 2014? According to the designers of Paris Fashion Week, dance is trending for Spring. 
Jean Paul Gaultier brought rock 'n' roll to the runway at Paris Fashion Week as his models debuted his leather infused spring 2014 collection. All the while showing off their best dance moves.
Gaultier set up his runway show in the same vain as the popular reality show, Dancing With the Stars. A panel of judges judged the models on their dance moves as they strut their stuff down the runway, bringing fashion to motion.
The show included dance performances to iconic songs including: You're the One That I Want from Grease and Vogue by Madonna. This Brought fierceness and independence into the spotlight.
All in all, the attention grabbing show proved that you are never too old to let loose and groove. That being said, get ready to hit the streets sashaying this spring 2014. Dance will definitely be in season.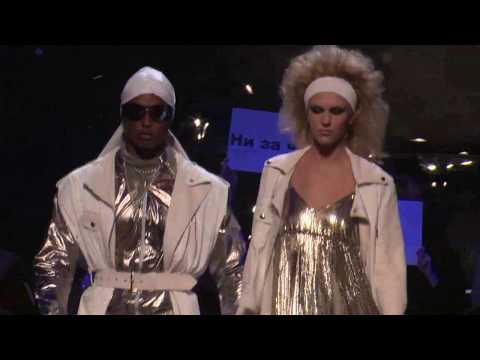 Via Fashionista