Italian fashion house Gucci is heavily promoting its bamboo-handle handbags to a wider audience by using two different advertising campaigns. The Bamboo Confidential campaign is promoted on its social media pages; it extensively shows stills and videos of the Bamboo Shopper and Lady Lock handbags.
Forever Now is a four-part series, which features model Ms. Casiraghi wearing a white dress, surrounded by golden retriever dogs and a cream-colored Gucci bamboo handbag is seen in the shot. Shot by photographer Bruce Weber, the bamboo-handbags are emphasized in this ad, encouraging consumers to purchasing the staple and iconic Gucci heritage.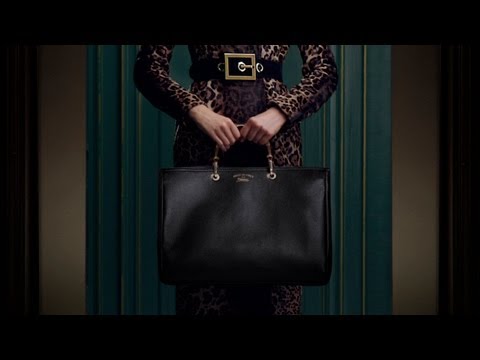 Gucci will launch its print ads for this campaign in October, while it's currently brewing interest in the campaign from Gucci fans. A brand's heritage reflected in a campaign simply strengthens the culture and intrigues the consumers to be a part of the longstanding tradition.
Via Luxury Daily