This year at Paris Fashion Week, designer Rick Owens said goodbye to traditional fashion shows and opted for a more modern fashion show, which left his audience blown away. 
Rick Owens hired a competitive step team to debut his Spring 2014 collection. Wearing Owen's new collection the dance team stomped their way down the Paris runway, grabbing the audience's attention. Talk about putting fashion into motion.
This was not the only surprise Owens had for his captivated audience. Owens chose step dancers that resembled real women. The women step dancers were a combination of all women, of all colours and all sizes. Bringing diversity and reality to the fashion industry.
Not only was it a unique way to experience the collection, it gave fashion shows a refreshed new look. Owens stomped his way into our hearts and we cannot get enough.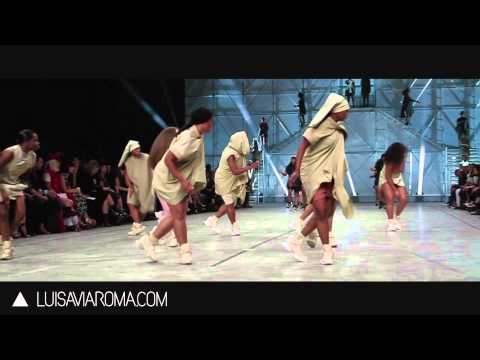 Via PSFK