With the fashion industry moving towards creating more eco-friendly and green collections to help the environment, one designer has decided to take his green thumb to the next level and create a zero-waste fashion line. 
Former Fashion Star contestant Daniel Silverstein has experienced first-hand how much material garment factories are wasting and how time and time again factories choose to dump their excess scraps into landfills, rather than disposing of them properly. This is why Silverstein decided to take action and show his peers how to incorporate fabric scraps into their designs instead of wasting them.

Silverstein has designed collections that incorporate all his scrap materials into his designs in unique ways. He uses the scrap materials to add braids, pleating and appliques to his pieces. This not only adds one-of-a-kind features to his designs but takes his pieces to the next level, while eliminating his fabric footprint.
By simply taking fabric scraps and turning them into something amazing, you not only improve the environment, you create a totally new masterpiece that could be the next hot trend. We at FASHIONOTES love how Silverstein can take anything and make it into a stunning new piece.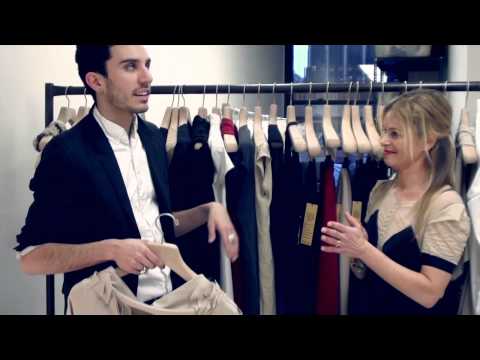 Via PSFK