Gisele is the latest supermodel to ditch the catwalk and pick up a mic! With Mrs. Tom Brady being the face of H&M's autumn campaign, it makes sense that she add her voice to the ad as well! 
Dressed in a fleece vest, checkered shirt and skinny jeans, Bundchen croons to The Kinks song All Day and All of the Night. The black and white behind-the-scenes video showcases Bundchen joking with the song's producers, without failing to show off her model physique. H&M plans to release Bundchen's campaign on September 12, 2013, along with her recorded song. The tune will be available for download on iTunes, with all proceeds going towards UNICEF. How charitable and fashionable!
"I am so excited to be the face of H&M this autumn," states Bundchen. "I love the street style look, and that we can raise funds for a good cause. I hope everyone downloads my song."
Take a look at the behind-the-scenes video below, and tweet your thoughts to @FASHIONOTES!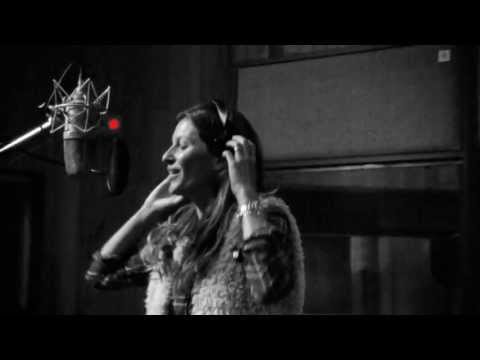 Via Daily Mail UK