In this quirky new installment of Miu Miu's Women's Tales series, Le Donne della Vucciria is the sixth addition to the project and was debuted at the Venice Film Festival.
The scene starts off with a row of marionettes, which soon fade into a lively group of women all dolled up in the latest Miu Miu collection. What soon follows can only be called a celebration of living filled with lights, confetti, dancing and lively music. Filmed in Palermo, Italy, the video was directed by Hiam Abbass and premiered on August 29, 2013.
Miu Miu's Women's Tales project is a series of short films directed by female filmmakers that celebrates the "feminine love affair with Miu Miu." Previous filmmakers for this project include Zoe Cassevetes, Lucrecia Martel, Giada Colagrande, Massy Tadjedin and Ava DuVernay.
Check out the trailer for the sixth film: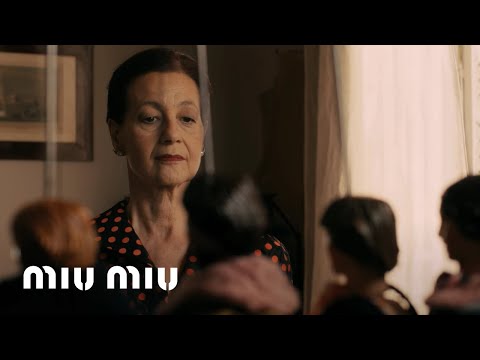 To learn more about the series, click here. To watch the movie, click here.
Via Refinery29