In its recent campaign to push out the Tan-go shoe collection, Valentino has created a Wizard of Oz themed video with sparkling red heels as its main star.
This whimsical and fun video showcases a red sparkling Tan-go pair of heels tap dancing to swing dancing tunes. The 37-second video also includes a scene of a yellow golden path leading to a castle, paying homage to the Wizard of Oz film. The video ends with the heels of the shoes clicking together and the curtain closing soon after. If you're viewing the video on the Valentino site, the link for buying the shoes appear at the end of the video, leading to the whole Tan-go shoe collection.

The Sparkling Red Explosion has been pushed on all of Valentino's digital platforms, with an email notifying consumers of the video and a link that takes them straight to the site. The video seems to fall in line with the trend of luxury brands creating abstract, quirky and fun videos to appeal to the more spontaneous side of consumers. We wonder how this strategy will pan out for Valentino?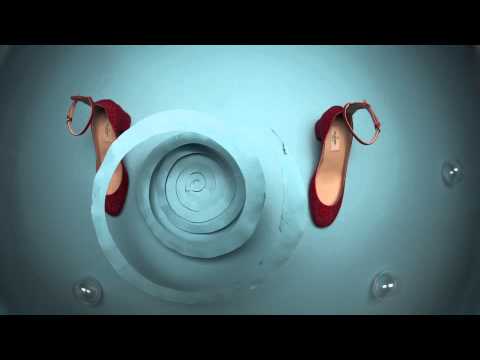 Either way, the Tan-go video makes us here @FASHIONOTES want to put on our red sparkly heels and go to Oz. Let us know what you think of the campaign!
Via Luxury Daily