Every now and then something revolutionary comes out and makes a difference for the better. A prime example of this is the NTT Heart Rate Monitor Undershirt,which is exactly its namesake.
The NTT Heart Rate Monitor Undershirt (which is a mouthful to say) is a great concept for those that have to wear heart rate monitors on the regular. The wearer can avoid having to wear such a bulky machine, but still monitor their heart without feeling self-conscious.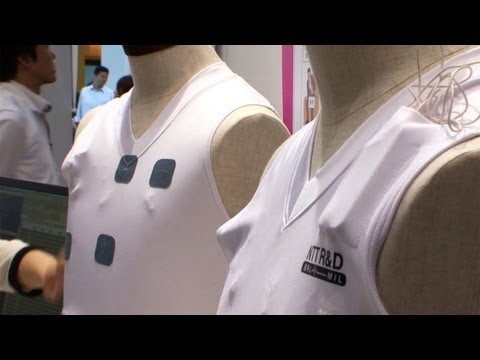 It was created after several experiments with coating silk and synthetic fiber surfaces, with PEDOT-PSS conductive polymer. This means that rather than wearing a clunky monitor, the wearer can wear a simple undershirt that keeps an eye on their heart. This is revolutionary for the health community because this creates a way to discreetly wear a heart rate monitor without feeling like you're a robot all day. It's quite evident that once again, fashion and technology have come together to create a new product that could benefit an entire community.
Via Trend Hunter