If you're one of those people who are always in search of a good commercial or viral video, we have one that will surely leave you speechless. This film is a blurred line between a sexy Victoria's Secret bra commercial and a funny, yet unpredictable YouTube video. 
It's nonetheless, a push-up bra commercial for a company called Wacoal. Brilliantly marketed with a catchy seductive tune that's played while a cute girl slowly undresses, to unveil what we want to see – her push-up bra. She embodies sex appeal just enough to catch our attention with her song and dance tease, before her big surprise finale.
By now, we all know sex sells and this video campaign uses that to its advantage. Well, at least with how it begins; it's definitely gotten our attention.
Watch the video below and see for yourself. You'll be convinced that this bra could give anyone cleavage!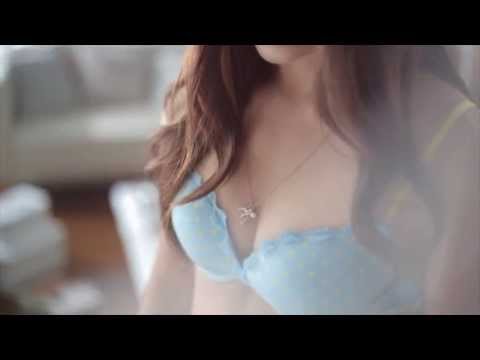 Via Fashionista