Online menswear retailer MR PORTER has partnered with four clothing and accessories brand, as well as with travel agency Black Tomato to create a four-part video series, showcasing different cities worldwide.
The series, called Insider Track, will feature a different man from a different brand in each video, who is currently living in a featured destination. The first video in the series features Greg Chait, the founder of The Elder Statesmen, a cashmere brand. In the video, Greg comments on his experiences living in California (he's based in Los Angeles) and the inspiration he gets from living in the city. Seeing as The Elder Statesmen is sold through MR PORTER, the partnership can not only help boost the brand's and retailer's presences, but also can aid Black Tomato's presence in leveraging business to the site's core demographic.
At the end of the video, links to booking a trip to California/L.A. via Black Tomato. And, shopping the clothes from the brand on the MR PORTER site appear, reminding the audience that they, too, are able to experience the life that Greg described in the video. Seeing as there are not that many online retailers that are dedicated to menswear, (and luxurious menswear at that), we here at FASHIONOTES are curious to see how much the series can help with all these companies' brand presence.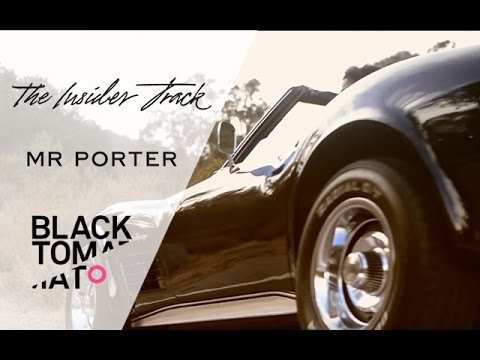 Thoughts? Comments? As always, let us know @FASHIONOTES!
Via Luxury Daily