Hats off to Tophatter, a new app that invites buyers and sellers to participate in a virtual auction for the chance to buy or sell a collection of timeless pieces. 
Tophatter is a virtual auction house app that auctions off a collection of designer jewellery, goods and electronics around the clock for participants to make some quick cash or find some golden gems that they cannot find in store for a reasonable price.
Each auction is held for 90 seconds. It is a quick way for participants to purchase items that they want without having to wait through a long, drawn out auction. This way you get those awesome shoes in a matter of seconds rather than a matter of weeks. Great for the impulse shopper.
Since the app was launched, Tophatter has hosted a series of auctions, auctioning off iconic designer items from Betsey Johnson and Coach to Kate Spade. It is a great way to get designer goods at an affordable price. Perfect for shoppers that don't necessarily have the money to spend a fortune on their favorite designer items.
We at FASHIONOTES cannot wait to check out Tophatter and find some amazing finds. It is a great way to make shopping fun and interactive.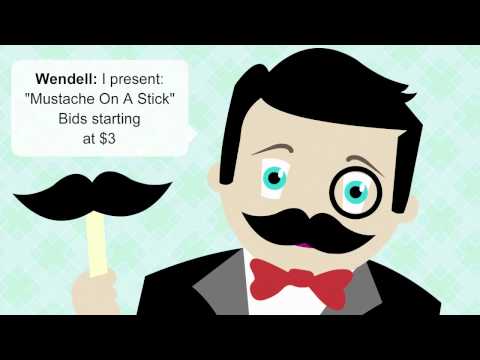 Via Chloe Digital