Ever wonder how that coffee table from the IKEA catalogue will look placed in the middle of your living room? Have no fear, IKEA's 2014 catalogue now has an accompanying app, which can place its furniture in your house.
This augmented reality feature in the 2014 catalogue works with the IKEA app for tablets and smartphones. Customers simply put the catalogue in the place that they would like to see the furniture in the room, go on the app and select the product from the catalogue they want. The IKEA Catalogue App senses the catalogue and uses it to measure the dimensions of the room to correctly place the product to scale on the screen. Customers can also change the colors and sizes to find the furniture that best meets to their satisfaction.
Currently, the app has 90 products from the catalogue, including: tables, chairs, sofas, desks and bookcases. This app will be launched in the Apple App Store and Google Play later this month, on August 25, 2013. To see how this app works, watch the video below: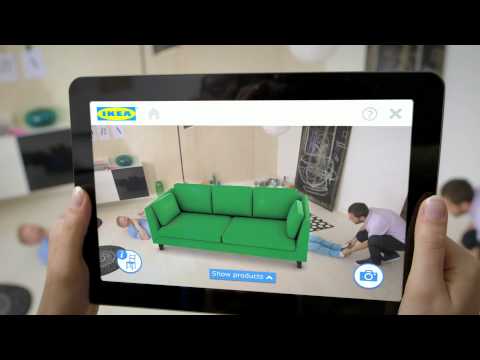 So what do you think, fair readers? Would you be heading over to IKEA soon to pick up their catalogue? Let us know @FASHIONOTES!
Via Dezeen