Vanity Fair recently added a channel on its website that focuses solely on videos. This past Wednesday, marked the release of its video channel with four digital series named: Vanity Code (an animated etiquette advice series with a hilarious animated video on attending a 'swingers party' as the premiere episode), The Snob Dictionary (based on the magazine feature that explores obscure pop culture trivia), Eminent Domains (that explores some of NYC's well known buildings), as well as @VFHollywood With Krista Smith (a look celebrity interview series hosted by Senior West Coast Editor Krista Smith).
This is the fifth Condé Nast magazine that has a dedicated video channel, after Glamour, GQ, Vogue and Wired. The cool thing about these videos? They're under five minutes long, perfect for a mid-afternoon break!
According to Editor-in-Chief Graydon Carter, "Our goal is to bring Vanity Fair to life in a new medium. If we do it right, these videos will be smart, entertaining, and a little bit unconventional."
Here is the premiere episode in the Vanity Code series called How to Behave at a Swingers Party.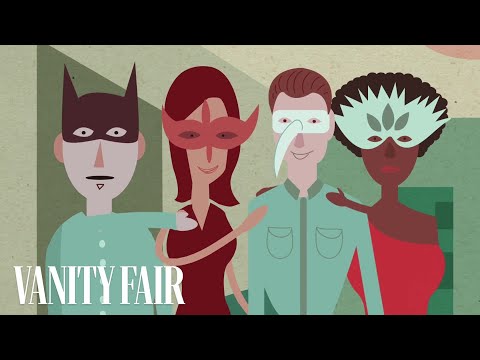 To watch the rest of the videos, click here.
What do you all think? Will you be tuning in to catch the latest videos from Vanity Fair? Let us know @FASHIONOTES!
Via Styleite