We've seen variations of smartwatches and maybe even a smart ring or two, but this ring is a cut about the rest. The NFC Ring has the potential to lock and unlock your door and smartphone.
Near Field Communication is a technology that seems to be oozing with potential. Creator John McLear describes the NFC Ring as a ring, which is filled with NFC technology. One of the ring's futuristic features is being able to lock and unlock your front door. Of course, you'd have to get the Lockitron (a specialized NFC-equipped door lock) in order for it to work. To unlock the door, you would need to hold your ring up to the sensor and wait for the click; the click signals that you can head inside.
Another feature of the ring is the ability to unlock your smartphone. However, it only works on NFC-enabled phones, such as the Galaxy S4 and the HTC One. The unlock feature is available through an app, which allows the user to open their phone without having to put in a password.
But, if your main concern about this futuristic accessory is safety, well they've got you protected. The ring has two NFC inlays, one for public info and the other for private. The private inlay is smaller and is designed to fit in the palm of your hand, which is the reason behind opening your hand in order to unlock doors and smartphones.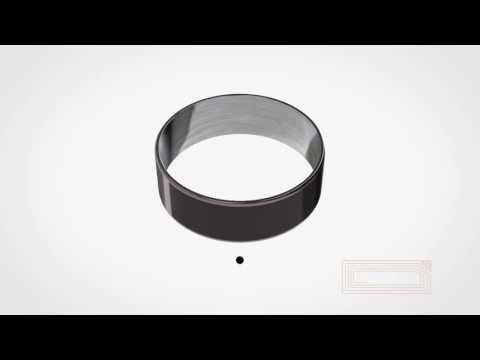 The NFC Ring has great potential to protect your public and private information. It's a futuristic alternative to keys and passwords. It's currently a campaign on Kickstarter, but with all the publicity this accessory has gotten it looks like it will be in markets in no time.
Via Gizmag