We all know about motion sensors, devices that track our movements and sounds, but what about those that create ghost sensations? Disney Research Group (yes, as in Mickey Mouse Disney) has created a haptic technology called Aireal, which releases puffs of air, allowing you to feel 3D virtual objects and sensations without wearing any special clothing.
The machine is actually a small device that has five speakers and a 3D printed nozzel (actually, this whole device is practically 3D printed), which can change and release different air bubbles with differing pressures, depending on what tactile sensation is being created.
When tested, Aireal can create the impression of a button that you can touch in midair and even mimic the sense of running your hand over water, rock and sand. It can make you feel as if there is a butterfly fluttering on your arm and can even follow your movements so that the butterfly can actually "land" and "flutter" its wings – or at least, make you feel like it's there and fluttering.
Of course, as with all technology, there are some drawbacks. The team has noted that every time air is released, it does emit a small sound like a quiet knock and there may be a small 150ms delay, especially for larger systems. As such, this may limit the team on deciding what type of design to match which haptic sensation.
However, just think of all the possibilities that this technology can create in the future. It can be used in video games (think of an advanced Wii or Kinect), phone apps and other technologies. Check out this video for a better visual understanding of the technology.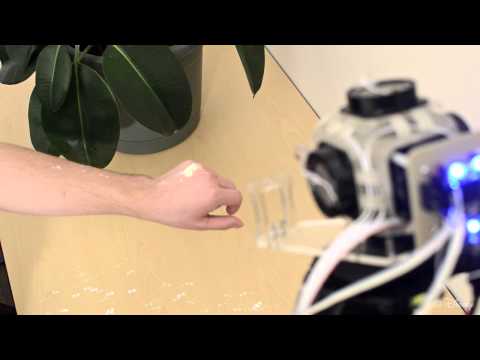 So, our fair readers, what think you? Do you think this technology will revolutionize the way we navigate the virtual world? Drop us a line @FASHIONOTES and let us know!
Via Fast Company