Last night had an extra special kick-off for the launch of Charlotte Tilbury's Make-up House of Rock n' Kohl. It's a week of public events at London's Selfridges to give an inside look at make-up artist Charlotte Tilbury's experiences behind-the-scenes of the fashion industry and her new beauty brand coming out fall 2013. Business of Fashion editor-in-chief Imran Amed sat down with Tilbury and collaborators, Chris Levine and Malcolm Edwards, to unveil and discuss the making of She's Light (Pure), a strikingly unique image of fashion icon Kate Moss. The kick-off was attended by Moss, Mario Testino, Helena Bonham Carter, to name a few.
Levine is most famous for The Lightness of Being, a portrait he made of Queen Elizabeth II. Through his use of light and meditation techniques, he is able to create intimate images of his subjects. And, has also refined the use of lenticular technology to create photographs that appear as if they are three-dimensional. In a collaboration with a make-up artist and Moss' hairstylist, the three created a unique fusion of fashion, art and beauty to show the model in a new, unseen light.
When asked why this is the appropriate image to launch the week, Tilbury answered, "in a way it is kind of classic, it transcends trends. When you look at it, it could be something of the past, you could be thinking of an iconic woman maybe Marilyn Monroe. It cannot be dated, it's dateless."
There are  few models that can transcend trends but if anyone has done it and continues to, it's Moss!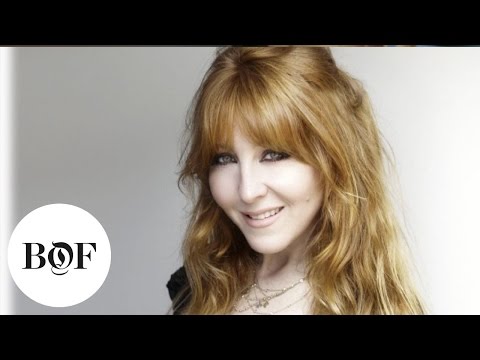 Via BoF