Want to spice up your nails this summer? Why not try rocking a manicure that changes color depending on your body temperature? 
Orly has created, a new, one-of-a-kind line of nail polish, Orly's Shade Shifter. Similar to a mood ring, Orly's Shade Shifter changes depending on your body temperature. In the words of Orly: "it's clear when you're hot, dark when you're not." Here's how it works!
First paint your nails in any of Orly's Gel FX nail polishes. Once it dries, do a topcoat in Orly's new Gel FX. The topcoat will look darker than expected. However, once your body cools watch the technology do its magic. The topcoat will start to become translucent, letting your bottom shade shine through! Two different nail colors in one, what more could you ask for?
We at FASHIONOTES could not be more excited to test-drive this new product. It is a perfect product to rock on the beach this summer. You can flaunt one color while you're basking in the sun and another color when you are cooling off in the ocean.
It is time to bare all this summer and let your true colors shine ladies! Want to learn more about the product, check out this video for an exclusive look at the magic of Orly's Shade Shifter.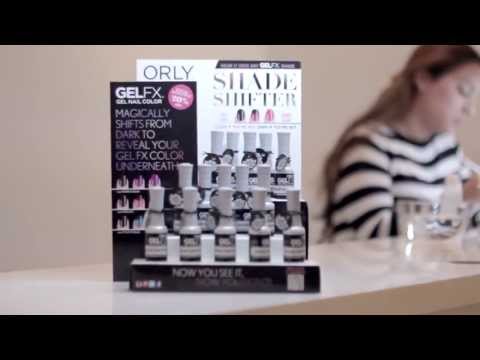 Via Trendhunter