In the world of fashion, height is a must have accessory when it comes to runway, modelling and even purchasing apparel. Unfortunately, most fashionista's aren't quite as tall as Gisele Bundchen. Some of us are more on the shorter side. Well good news for us petites, designers such as Whitney Pozgay have made petites the latest fashion trend.
"I'm glad that Anthropologie invited me to help take on this category," says Pozgay.
Whitney Pozgay and Anthropologie have recognized that not everyone is 6'1. This is why they have decided to join forces and collaborate on a collection that meets the demand of their shorter cliental. Say good-bye to hemming fashion lovers.
"From personal experience I know what is – and mostly isn't – out there for petites. I'm excited to give them something beautiful and bold, tailored to fit them to perfection."
The collection is girly and fun, a true representation of Pozgay's quirky personality. It consists of adorable printed summer dresses and skirts that are perfect for the warm weather ahead of us. Also, you won't have to break the bank this summer because Pozgay has priced her collection on the affordable side ranging in prices from $148-$258. This is a steal for these classic summer pieces.
That is not even the best part. The collection is all available in petite sizes. There are "six pieces that are available in both petite and standard sizing and three in petite only." With Pozgay and Anthropologie making collections more accessible to individuals of all sizes, shoppers are able to shop without the added stress of not finding pieces to fit them.
Check out a behind-the-scenes look at Pozgay as she models her new must have collection and see what inspired her to go petite.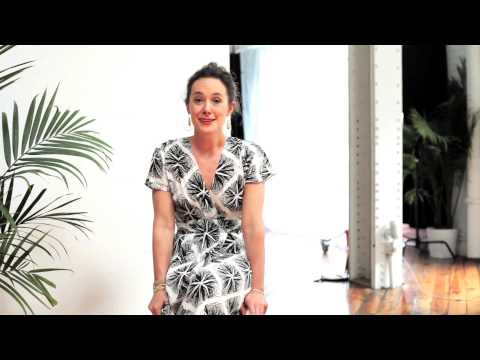 Via Fashionista